Chi: Hello, VOV24/7's Food Delight is back to talk about cuisine.
Mid-autumn Festival is coming, and I feel as excited as a child because Mid-autumn Festival reminds me of my childhood.
Mid-autumn Festival is the most colorful and, for many, the most-awaited festival of the year. I remember past Mid-autumn Festivals with their processions of colorful lanterns, lion dances, and parties with moon cakes and fruits. One memory that never fades is the taste of the moon cakes made by my grandma.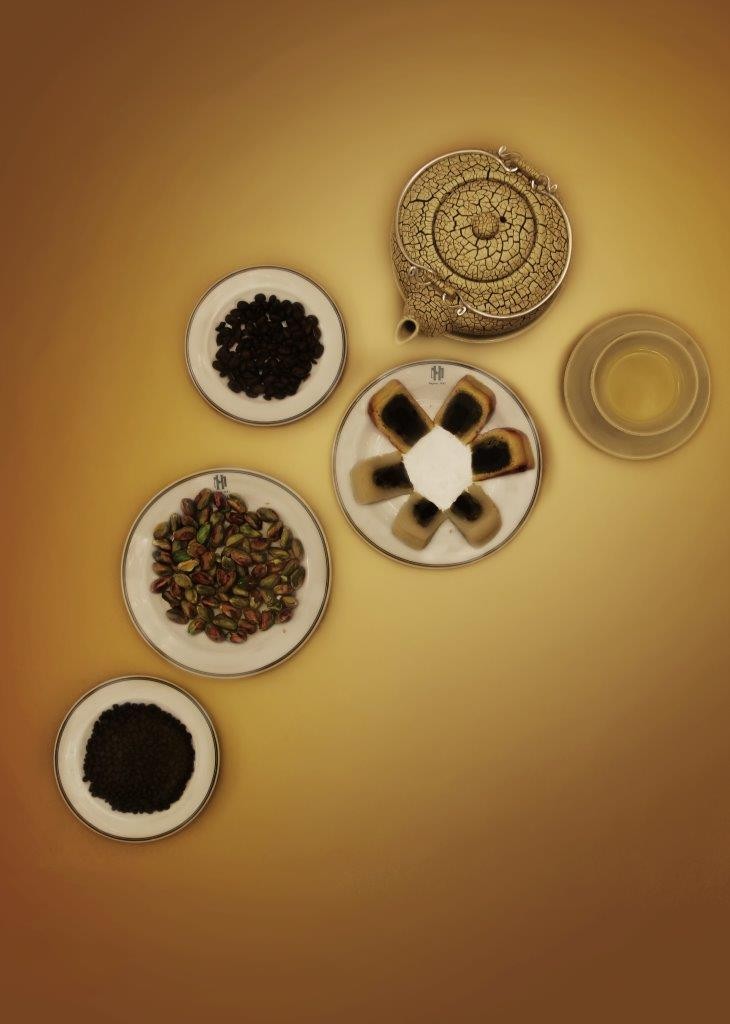 (Photo: Sofitel Legend Metropole Hanoi Hotel)
In addition to the traditional flavors of moon cakes - lotus seed, green bean paste, coconut, and green rice - some bakeries have come up with new moon cake flavors.
In the kitchen with us today is Ms. Nguyen Thanh Van, who is in charge of the Vietnamese restaurant at Sofitel Legend Metropole Hanoi Hotel. Van will share with us a new recipe for baked moon cake with pistachio filling.
Chi: Hi Van, welcome to our show. How did you get the idea of combining pistachio, coffee, and chocolate, with Vietnam's traditional moon cake?
Ms. Van: The idea comes from Western-style desserts like we see in French cuisine. Many desserts use chocolate like chocolate cake or chocolate mousse. We combine that with pistachio. We can chop up some pistachio and mix it with chocolate mousse. With chocolate cake, we can make a pistachio sauce, or add some roasted pistachio crumble. The ideas come from these kinds of taste. I think that's why we do not combine it in the moon cake, we keep the skin traditional.
Chi: So, in your recipe, the filling includes pistachio paste, dark chocolate, and coffee. What about the crust? Making a golden brown crust is not easy. Do you still do it in the traditional way?
Ms. Van: The basic crust we do is a bit different from the other way people have done it for many years. The syrup we do ourselves. We use brown sugar, lime juice, and we add sugar malt. The way we cook it makes a thick syrup with a caramel color.
Chi: The syrup is a major factor in the quality of your moon cake crust. Could you give us some tips on cooking the syrup?
Ms. Van: You must pay attention when you cook the syrup. That means controlling the heat carefully. First, dissolve the sugar in water. After that, boil it over medium heat. When the syrup starts to boil, skim off the foam on the surface to leave a clear syrup. Right after that, stop stirring. Set the heat very low, then add the sugar malt and lime juice.
Chi: Now that we have a perfect syrup, the next step is combining the flour. Is there anything we should consider when mixing the flour?
Ms. Van: You don't need to add all the flour at the same time. The syrup is thick, so divide the flour into 3 parts. Slowly mix in the first part of the flour, then add some more, and a little more until you've added all the flour. Add a little bit of baking powder and flour, what we call the "dry ingredients". The wet ingredients include the syrup, 1 egg yolk and a little bit of oil. All the wet ingredients and dry ingredients are mixed together, little by little, very gradually. Let the mixture rest for half an hour.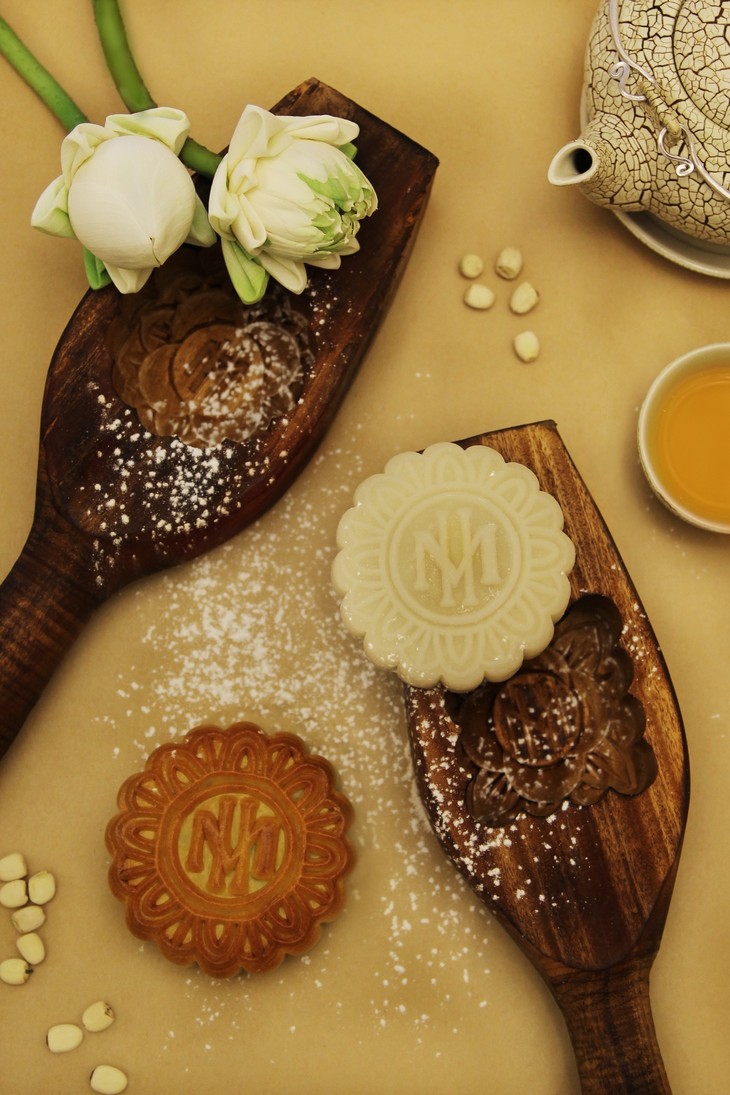 (Photo: Sofitel Legend Metropole Hanoi Hotel)
Chi: For the cake filling, Van uses pistachio, coffee, and chocolate. It's so tasty. Let's see how she does it.
Ms. Van: For this cake, we use imported pistachio paste - pistachio nuts minced and cooked with sugar to make a smooth paste. There's no need to add sugar. We just add chocolate. We use a chunk of Vietnamese chocolate and mix it with the pistachio paste. We add a few milliliters of coffee. To thicken it, we add some sticky rice powder.
Chi: Making a perfect moon cake requires the right baking process. The right baking time and temperature are important. Van, what should we do to ensure a perfect cake?
Ms. Van: Put some egg yolk on the surface and bake for 20 minutes in a preheated oven at 200 DC. Half way through the baking time, carefully check the temperature. Remove the tray, let the cake rest a little bit, paint it again with egg yolk and egg white to make the surface shiny, then continue baking for another 10 minutes at 200 DC.
Chi: Ms. Nguyen Thanh Van from Sofitel Legend Metropole Hanoi Hotel has been with us today to share her recipe for moon cake with pistachio filling. We wish you a happy Mid-autumn Festival with your loved ones. See you next time.
Nguồn: vovworld.vn